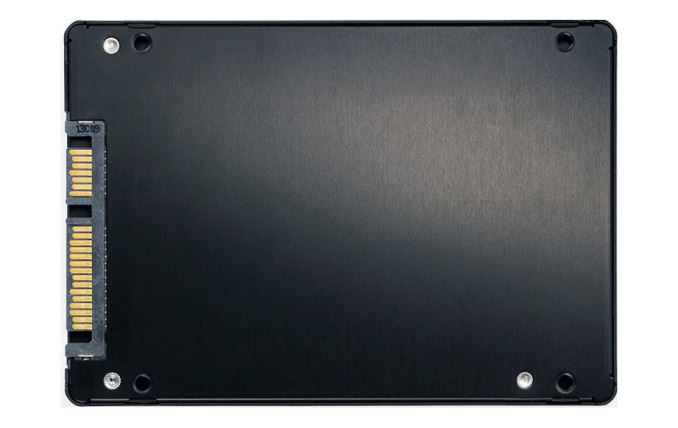 A lot has changed in the SSD market since last year's Holiday SSD Buyer's Guide. This past summer and fall, Intel and Micron's 3D TLC NAND hit the market and the range of PCIe SSD options expanded greatly. A few market segments are stagnant, but most of our recommendations are relativly new. The most significant shift is that low-end PCIe SSDs have taken the place of high-end SATA SSDs as the middle ground between value SSDs and top of the line PCIe SSDs.
The SSD industry is currently suffering through a NAND shortage that has kept prices from dropping much in recent months, and has delayed the availability of Samsung's latest generation of PCIe SSDs. Prices now range from around 23¢/GB for a mainstream SATA drive to 64¢/GB to pre-order Samsung's top of the line 960 Pro M.2 PCIe SSD.
As always, the prices shown are merely a snapshot at the time of writing. We make no attempt to predict when or where the best discounts will be. Instead, this guide should be treated as a baseline against which deals can be compared. All of the drives recommended here are models we have tested in at least one capacity or form factor, but in many cases we have not tested every capacity and form factor. For drives not mentioned in this guide, our SSD Bench database can provide performance information and comparisons.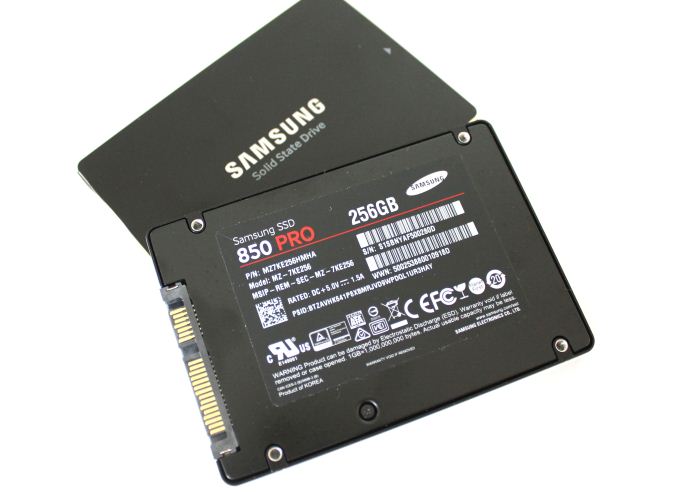 The Samsung 850 Pro is still unchallenged as the top SATA SSD. This isn't much of a claim to fame any more, since there are now cheaper and faster PCIe SSDs. What continues to make the Samsung 850 Pro and SanDisk Extreme Pro stand out are the unmatched ten year warranties in a market where three or five years is standard. However, the write endurance ratings are not unusually high compared to other consumer SSDs.
These drives are both premium products for users with demanding workloads. There are much cheaper SATA SSDs that offer peak performance that is close to what these drives deliver, and the growing segment of low-end PCIe SSDs offers far better performance for the money.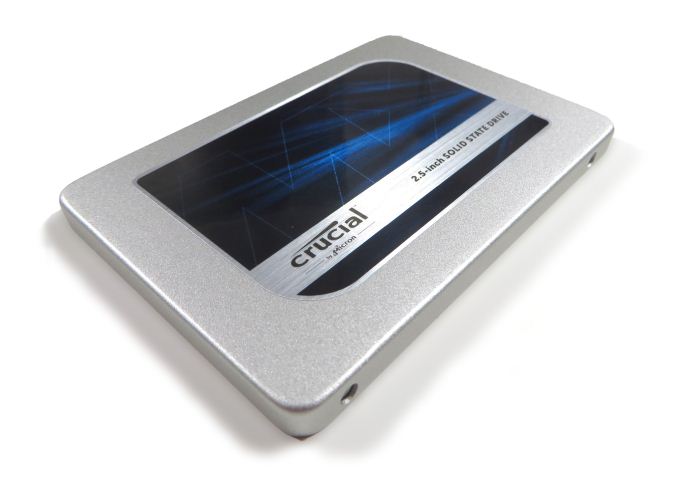 The value segment of the SSD market is where drives trade-off performance and endurance to reach the lowest possible prices. Since SSD prices have tended to drop across the entire market, it is almost always possible to spend just a little more money to get a significant performance boost. The mid-range segment is a battleground between TLC drives with high enough performance, and any MLC drives that can get the price down without sacrificing their inherent performance advantage over TLC.
The Crucial MX300 has almost completely taken over this category. It is now one of the cheapest SATA SSDs on the market, and it is faster and far more power efficient than any SSD with planar TLC NAND. MLC SSDs and the Samsung 850 EVO still perform much better under heavy sustained workloads, but the MX300 is good enough for most ordinary use.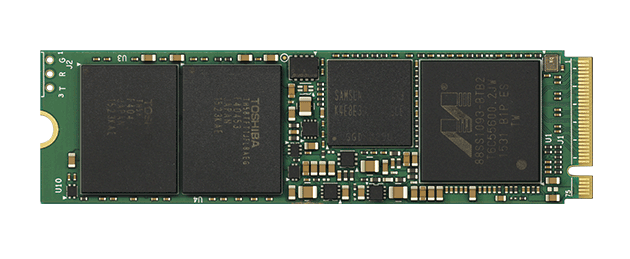 The PCIe SSD market is where most of the action is. The big brands are almost all now shipping a PCIe SSD model and they've been on the market long enough for prices to settle a bit. Samsung's 960 Pro and 960 EVO will help Samsung stay on top, but at the moment Samsung is experiencing supply problems that are likely to continue through the holiday season. Some users may want to wait for the 960 Pro to ship in order to get the absolute fastest consumer SSD or the highest capacity M.2, but the 960 EVO isn't worth waiting for.
The Pextor M8Pe is close in performance to the 960 EVO and is faster than the Phison PS5007-E7 based SSDs that several brands are selling. The version of the M8Pe with no heatsink is not only substantially cheaper than the Samsung 960 EVO, it is even a bit cheaper than the Samsung 850 Pro.
The one PCIe SSD that doesn't fit in is the Intel 600p. Its price falls in the middle of the SATA SSD market, below the Samsung 850 EVO. On light workloads, it outperforms any SATA SSD, but its sustained performance under a heavy workload is no better than a budget SATA SSD. It is also power hungry even by the standards of PCIe M.2 SSDs, and its efficiency compared to good SATA SSDs is very bad. There are scenarios where the Intel 600p is a great value, but consumers should exercise caution and know their workload before buying the 600p.
| | | | | | |
| --- | --- | --- | --- | --- | --- |
| | 128GB | 250-256GB | 400-512GB | 1TB | 2TB |
| Samsung 960 EVO (MSRP) | | $129.88 (52¢/GB) | $249.99 (50¢/GB) | $479.99 (48¢/GB) | |
| Samsung 960 Pro (MSRP) | | | $329.99 (64¢/GB) | $629.99 (62¢/GB) | $1299.99 (63¢/GB) |
| Intel SSD 600p | $63.99 (50¢/GB) | $79.99 (31¢/GB) | $164.53 (32¢/GB) | $302.99 (30¢/GB) | |
| Plextor M8Pe | $74.99 (59¢/GB) | $114.99 (45¢/GB) | $189.99 (37¢/GB) | $414.99 (41¢/GB) | |

M.2 has replaced mSATA as the small form factor of choice, and new product lines are no longer including mSATA variants. Selection of M.2 SATA SSDs is far more limited than 2.5" drives, but there are enouch options to cover a reasonable range of prices and performance levels. The Samsung 850 EVO is the high-performance M.2 SATA drive of choice, and anyone wanting more performance should look to M.2 PCIe SSDs. The Crucial MX300 covers the low end of the market and carries only a slight premium over its 2.5" counterpart.
Source: anandtech vr