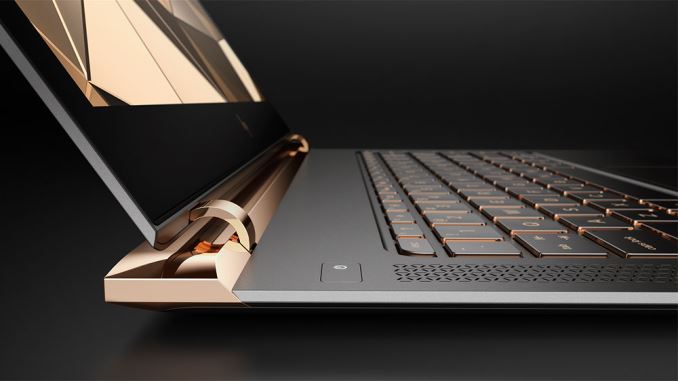 It's time for our latest look at the laptop market for the holiday season. Overall, there haven't been a lot of changes since the last update, but there are some new additions to the list, and some venerable favorites have had to depart. Apple has recently updated its MacBook Pro lineup. After many years of waiting, those looking at a new macOS based machines have some new options. Sadly, I have to say goodbye to the ASUS UX305CA, at least for the moment, since it's not available right now and there is not an updated version as of this writing. Kaby Lake is still in a very limited set of devices, due to Intel only shipping some of the 15-Watt and lower options, and NVIDIA hasn't announced any GPU lower than the GTX 1060 which means laptops built on the lower TDP chips like the GTX 960M will have to keep that for a while longer.
For those looking for a gaming laptop, check back next week for our updated guide on gaming laptops.
For a full dive into Kaby Lake, check out our coverage here, and for Pascal updates, check out this article.
Low Cost Laptops
Low cost has a whole new meaning now. With Microsoft changing the pricing on Windows for low cost devices, it has opened up a new PC competitor to the Chromebook. There are plenty of compromises with devices that cost at or around $200, especially the TN displays, but performance is enough for light work.
HP Stream 11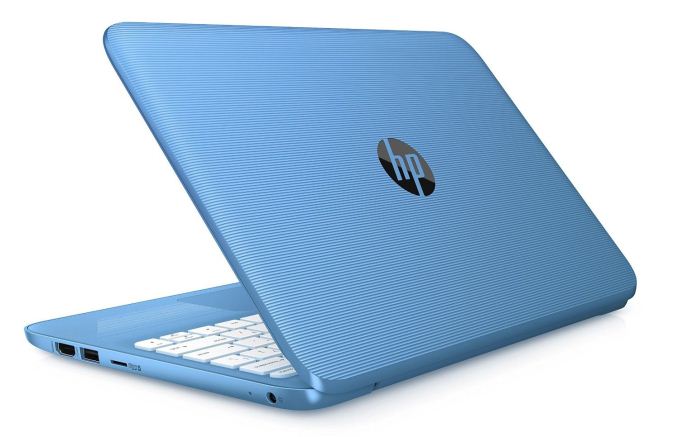 HP has once again updated the HP Stream that they launched a couple of years ago. The pop of color sets this apart from a lot of the other devices around, and despite the low price, the build quality is pretty good. The TN display is the biggest detractor, along with the low amount of eMMC storage, but with Windows 10 the 32 GB is sufficient for the OS and you can add a microSD card for extra apps and data storage. The 11.6" model still features Braswell with the Celeron N3060, but HP has double the RAM to 4 GB which should be a nice boost from the 2 GB they had before. They've even added a USB-C port, even though it's only USB 3.0 speed, and the horrible single-channel wireless has been upgraded to a 2x2 802.11ac NIC. I'd like HP to offer a better display, and more storage, but still for $199 this is a pretty decent laptop, and it's gotten a lot better without the price going up.
ThinkPad 11e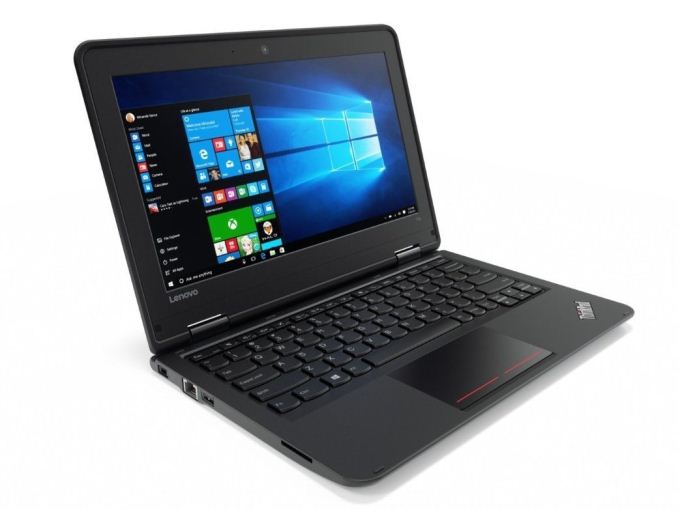 Built for education, but still offering some of the "must haves" in a notebook, the ThinkPad 11e costs about double the HP Stream 11, but can be had with up to a Core i3-6100U which is going to offer a lot more performance than the Stream's Atom processor. It also is only available with SSD storage, unlike most of the notebooks in this price range. You can get 128, 192, or 256 GB of SATA SSD. The 42 Wh battery should offer decent battery life, and it comes with the Intel 802.11ac wireless card. The big letdown is the 1366x768 TN display, but to get to this price you're going to have to give something up. At less than $500 starting, it offers decent value.
Ultrabooks
Utrabooks have moved the laptop forward, with sleek and thin designs that still feature good performance with the Core i-U series processors, and even thinner and lighter models are available with the Core m-Y series models. The definition has expanded somewhat over the years, but a good Ultrabook will have at least a 1920x1080 IPS display, SSD storage, and over eight hours of battery life, with many of them over ten now. If I was to recommend an everyday notebook, it would be an Ultrabook. The traditional laptop form factor is less compromised for notebook tasks than most of the 2-in-1 designs, and there are some great choices now.
HP Spectre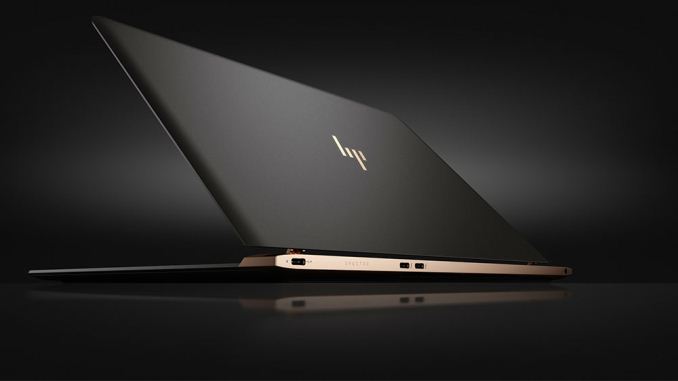 HP launched a new entrant in the Ultrabook category with the "world's thinnest laptop" which they are calling the Spectre. It's not quite the lightest, but the 2.45 lbs is a very low weight, and the design is stunning. U series Core processors are available with 8 GB of memory, and HP has gone with PCI-E storage in 256 or 512 GB offerings. The display is a 1920x1080 IPS model at 13.3-inches. The very thin design has precluded the use of USB-A though, but the Spectre does have three USB-C ports, with two of them capable of Thunderbolt 3. The Spectre is just 10.4 mm thick, yet despite this they have still included a keyboard with a solid 1.3 mm of travel. The Spectre starts at $1169.99, which is a lot, but it's a stunner.
Dell XPS 13

The reigning Ultrabook on the best-of lists is generally the Dell XPS 13. The Infinity Display makes it stand apart, with very thin bezels packing a large display into a small chassis. The downside of this is the webcam, which is mounted on the bottom of the display, which might make this a non-starter for people who do a lot of video chat, but despite this, Dell has crafted a great machine here. Dell has recently updated this to a Kaby Lake processor, up to the Core i7-7500U. The outgoing model did offer Iris graphics on the i7 version, but not right away, so we'll see if Dell brings back this option once the Iris Kaby Lake processors are available. They've also switched from Broadcom NICs to Killer, because Broadcom is exiting the market. They now quote up to 22 hours of battery life on the 1080p model thanks to more efficiency with Kaby Lake as well as a 60 Wh battery, up from 56 Wh last year. I love the aluminum outside with the black carbon fibre weave on the keyboard deck, and the black keys make the backlighting stand out with great contrast. The XPS 13 starts at $799 for the i3 model.
ASUS UX330UA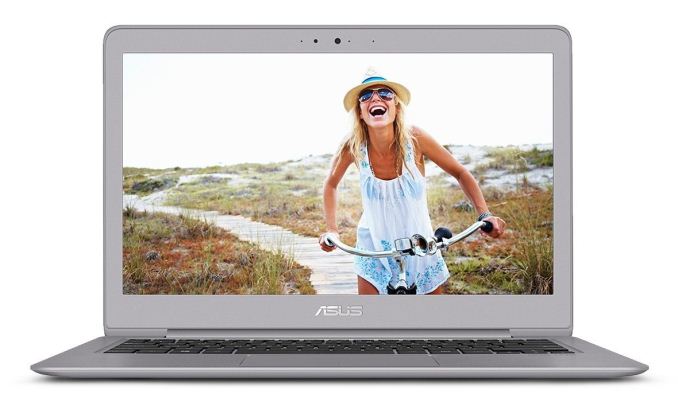 I loved the ASUS UX305CA for its thin, light, and fanless design, as well as the excellent price. With the UX305CA currently on hiatus, it is pretty easy to step up to the UX330UA, which now features Kaby Lake. Unlike the UX305CA which had Core M, the UX330UA has the 15-Watt U series processors, and specifically the Core i5-7200U Kaby Lake CPU. It also includes 8 GB of RAM, and a 256 GB SSD, along with a 1920x1080 13.3-inch display. ASUS has done a great job adding USB-C connectors to their systems without excluding the older ports, and this model is no exception, with HDMI and a SD card reader in addition to the USB ports. One crucial upgrade from the UX305CA is that this model has a newer, nicer keyboard, and it includes backlighting which was sorely missed on the older laptop. The laptop is just 13.55 mm or 0.53-inches thick, and weighs 1.2 kg or 2.65 lbs. The best part is you get all of this for a very reasonable price of $760 as of this writing. Considering most Ultrabooks ship with less storage, and cost more, this is a strong price from ASUS.
Razer Blade Stealth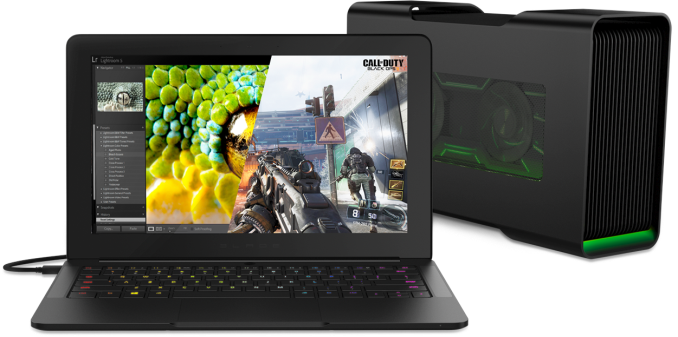 Razer has also updated the Stealth with Kaby Lake, and even more importantly they've increased the battery capacity as well. The Razer Blade Stealth is a fantastic notebook that was hindered by its battery life, and the new model should offer at least a bit longer time away from the mains. This CNC aluminum notebook mimics the larger Razer Blade 14 in appearance, yet is very thin and light. I also like that Razer offers just a single CPU choice in the Core i7-7500U, and now has 16 GB of memory, but they didn't increase the starting price of $999. It's also the only laptop on this list to feature per-key RGB backlighting on the keyboard, allowing some pretty nifty looks. It can be connected to the Razer Core external graphics dock with a single Thunderbolt 3 cable as well, which is going to offer a massive boost in gaming performance when docked. I really like what Razer is doing in this market, and their pricing is very competitive.
MacBook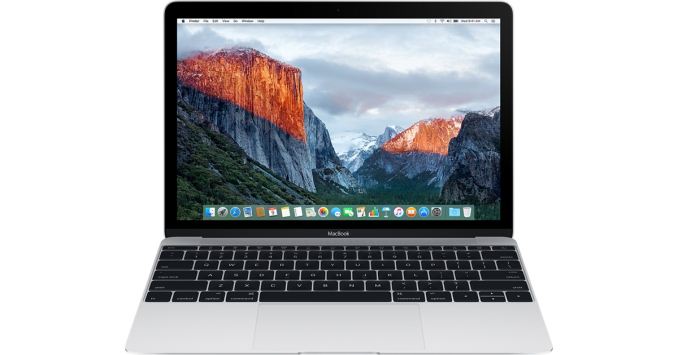 The MacBook isn't for everyone, with limited ports and a few other caveats, but for an ultraportable PC running macOS, this is hard to ignore. Unlike the MacBook Air which was left out of the latest refresh, the MacBook has a near current generation processor in the Skylake Core M lineup. It's incredibly light and thin, and although not everyone is sold on the butterfly switch keyboard, Apple clearly is since they've moved to it on the larger MacBook Pros as well. The display is great, and Apple continues to buck the trend and use 16:10 aspect ratio displays. The biggest controversy is the single USB-C port, which is also the charging port, but despite this the Retina display and fanless design make it a great portable laptop if you need a Mac, and it starts at $1299.
Convertibles
As much as I love an Ultrabook when I need a true laptop experience, there are some great convertible devices out there too which can serve multiple roles. They may not be the best laptop and they may not be the best tablet, but they can generally handle either chore well enough.
Microsoft Surface Pro 4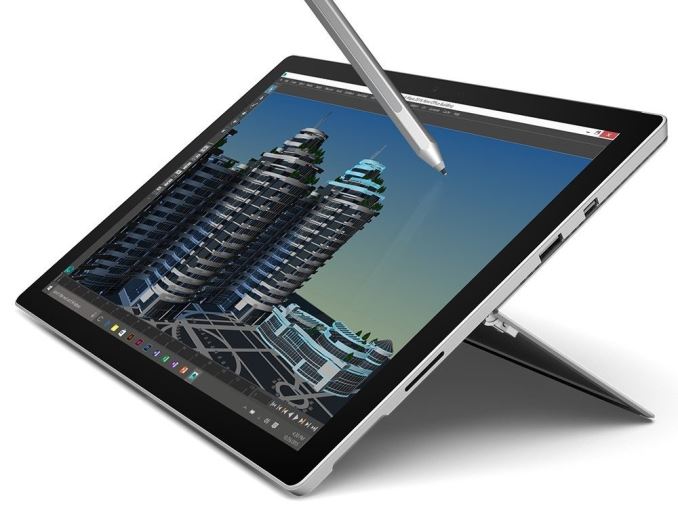 The best convertible is the Surface Pro 4. This 12.3-inch tablet has basically created the 2-in-1 tablet market, with many competitors now creating similar devices, from Dell to Google and Apple. The Surface Pro 4 certainly sets the bar high compared to the other Windows based devices, and with the legacy software support, is highly productive. All the changes from the Surface Pro 3 to the Surface Pro 4 are subtle, with a slightly larger display in the same chassis size, higher resolution, and Skylake processors, but there are new features too like the lightning fast Windows Hello facial recognition camera. Possibly the best new feature is an accessory, with the new Type Cover offering edge to edge keys and a much larger glass trackpad, meaning the Surface Pro 4 can double as a laptop much better than any previous model could. Starting with the Core m3 processor, the Surface Pro 4 starts at $899, but the more popular Core i5 version with 8 GB of memory and 256 GB of storage costs $1199 without the Type Cover. It's not the most inexpensive 2-in-1, but it's a leader in this category.
Microsoft Surface Book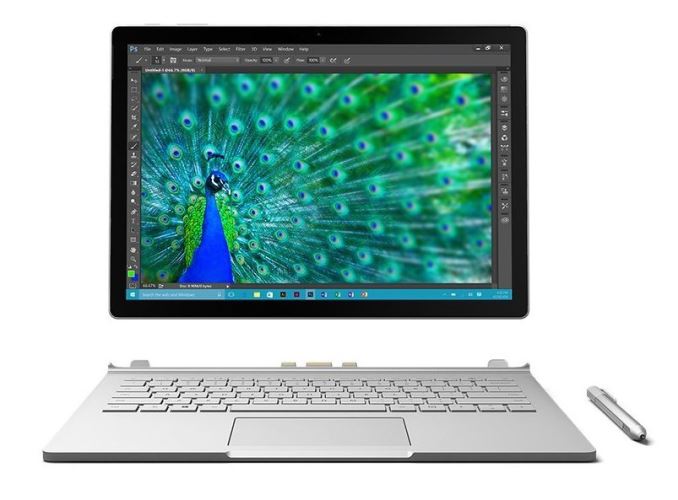 Software issues plagued the Surface Book at launch, but Microsoft has seemed to sort all of them out. The Surface Book is now easily recommended as a great 2-in-1 if you need something that's more of a laptop than a tablet. The 13.5-inch 3:2 display with it's 3000x2000 resolution is one of the best displays on a laptop, with a sharp resolution and great contrast. Performance is solid too with either a Core i5-6300U or Core i7-6600U, and you can also get discrete NVIDIA graphics with a custom GT 940M. It's not a gaming powerhouse, but the NVIDIA option is pretty much double the integrated performance. The all magnesium body gives the Surface Book a great look and feel, and the keyboard and trackpad are some of the best on any Ultrabook as well. The Surface Book is not perfect though; the device is heavier than traditional Ultrabooks and the weight balance makes it feel heavier than it is. Also, there's the price, which starts at $1349 and goes all the way up to $3199 for a Core i7 with 16 GB of memory, 1 TB of SSD storage, and the dGPU. Still, it's got solid performance, good battery life, and a great detachable tablet. Recently Microsoft refreshed the Surface Book with a new "Surface Book with Performance Base" which is a terrible name, but the new model features a much more powerful GPU in the NVIDIA GTX 965M, as well as a larger battery.
Lenovo Yoga 910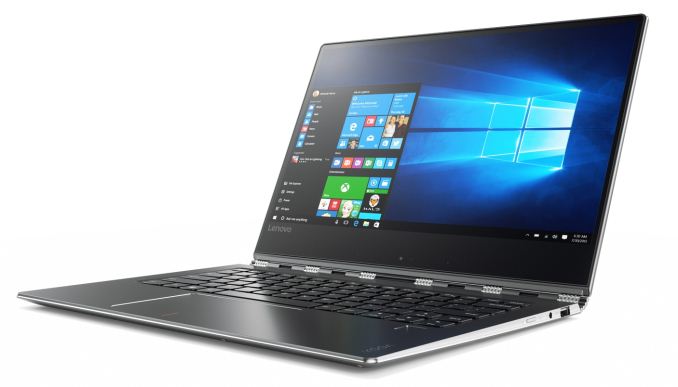 Lenovo pretty much invented the flip-around convertible with their Yoga series, and the latest Yoga 910 takes it all to the next level. It features Kaby Lake processors, up to Core i7-7500U, along with up to 16 GB of memory, and it keeps the fantastic watch band hinge introduced on the Yoga 3 Pro. The big upgrade this year are new displays, with edge to edge displays similar to the XPS 13. They've increased the panel size from 13.3" to 13.9" and offer both a 1920x1080 IPS panel as well as a 3840x2160 IPS panel. I would assume this means the RGBW subpixel arrangement is also gone, which should help out a lot on color accuracy and contrast. It is available in three colors, starting at $1299 and will be available in October.
Large Laptops
For some people, a 13.3-inch or 14-inch laptop is just too small. Maybe they need more performance, and the quad-core chips in larger laptops and better discrete GPUs are necessary. Maybe they just like the larger display. There are some great large form factor laptops that are available too.
Dell XPS 15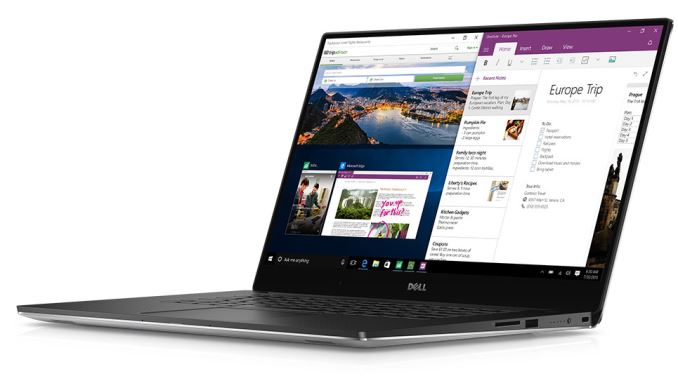 Dell took the winning formula with the XPS 13 and applied it to their larger XPS 15, and the result is a great looking laptop, which has a 15.6-inch display in a smaller than normal chassis. The XPS 15 features quad-core 45-Watt Intel Core processors, and the NVIDIA GTX 960M discrete graphics card, which is a big jump in performance over what's available in any Ultrabook. You can get a UHD display with 100% of the Adobe RGB gamut as well, although the battery life takes a big hit with that many pixels, so the base 1920x1080 offering may be better suited to those that need a bit more time away from the power outlet. The keyboard and trackpad are both excellent, just like the XPS 13, and it features the same styling cues. The XPS 15 starts at $999.
Apple MacBook Pro 15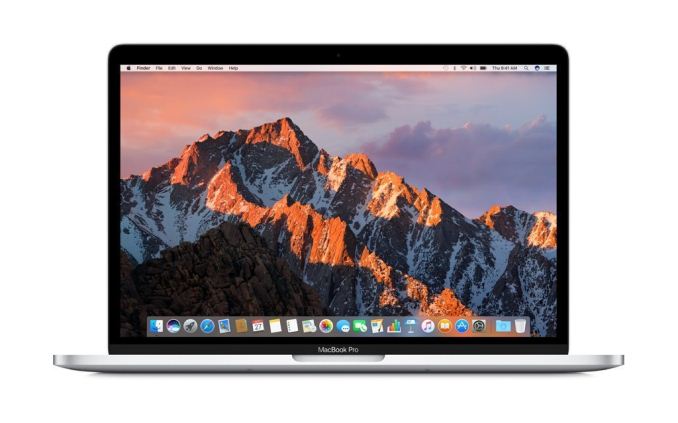 Apple has kept the same Retina display resolution for the newest MacBook Pro, but improved the color gamut to cover the P3 color space instead of just sRGB. They've slimmed the 15-inch model down a lot, making it only four pounds, and they've embraced the next generation of IO with USB-C and Thunderbolt 3. Unfortunately, they've completely abandoned the USB-A ports though, so be prepared grab USB-C versions of any peripherals you may need.
The 15-inch MacBook has the latest generation Skylake quad-core processors (ed: Kaby Lake quads are not out yet) and feature an AMD Polaris GPU that can drive up to six displays, or, two of the new 5K displays that were announced as well, in addition to the laptop panel. Combined with the low profile and weight, and the latest generation MacBook Pro packs a lot of performance into relatively little space.
Apple has moved to the butterfly switch keyboard on this model as well, and they've added a touch bar instead of the function keys. I'll reserve judgement on that for the time being, as Ryan is still wrapping up our full review, but it's definitely a major change. It's early days though and Apple always has great developer support for these sorts of things. The MacBook Pro was in desperate need of a refresh, and although they didn't hit on everyone's wants, if you've been in the market for a new macOS device and the MacBook wasn't performant enough for you, the new MacBook Pro 15 is the best you can get at the moment. It starts at $2399.
Source: anandtech vr